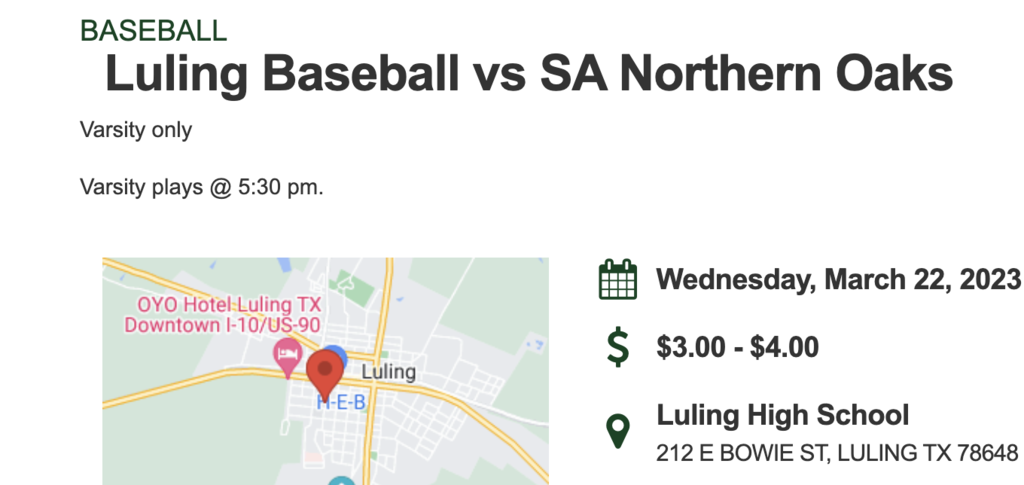 Key Club Fundraiser March 31st 5pm-7pm $10 Sausage Wrap Meal Drive by LHS Cafeteria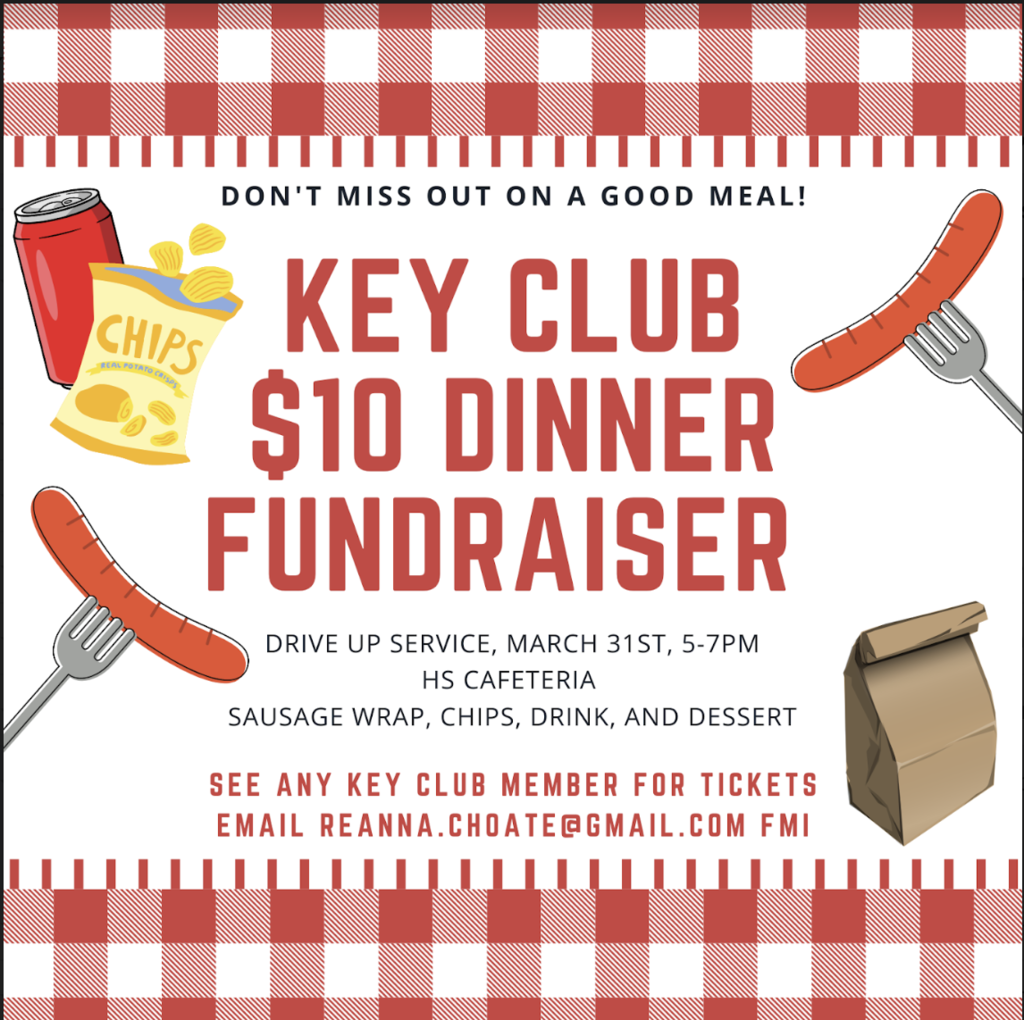 Support LHS theater students on Monday 27th. They will perform at the FAB at 7pm.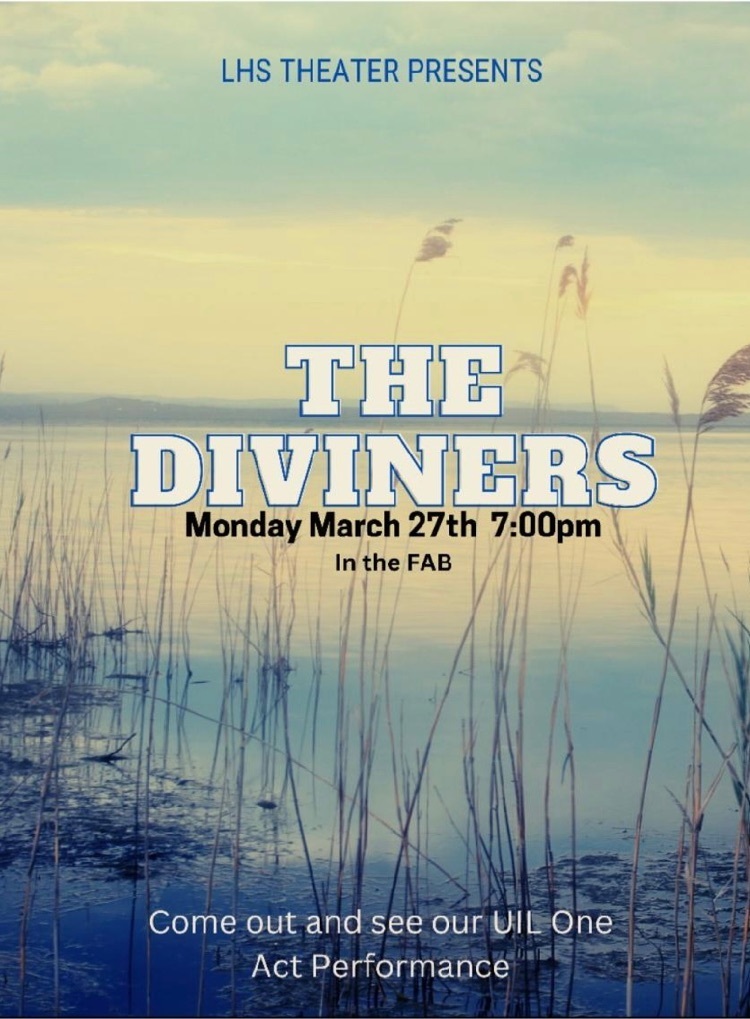 Athletic Physicals Scheduled. Wed April 5th.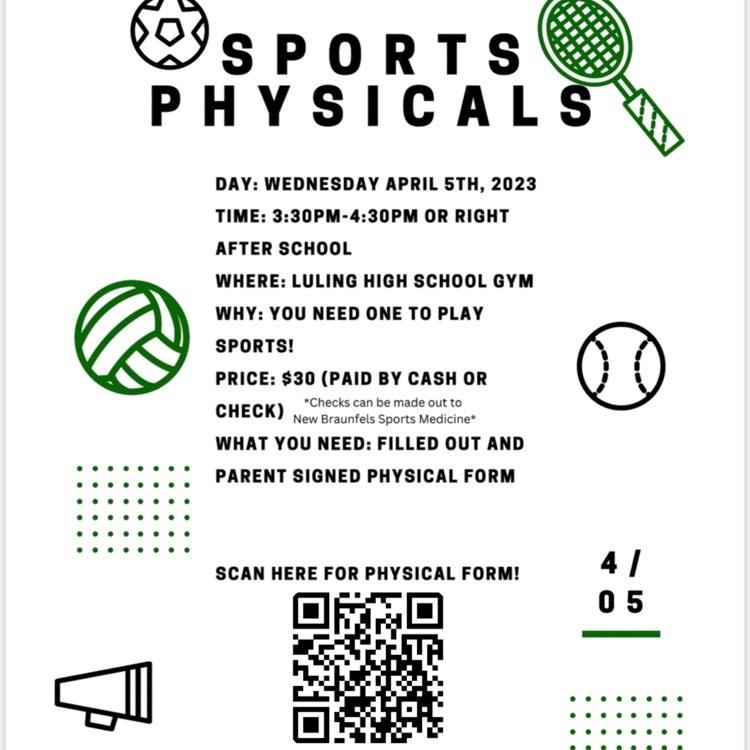 The week of March 27th, LISD along with the city of Luling is being asked to focus on Autism Awareness.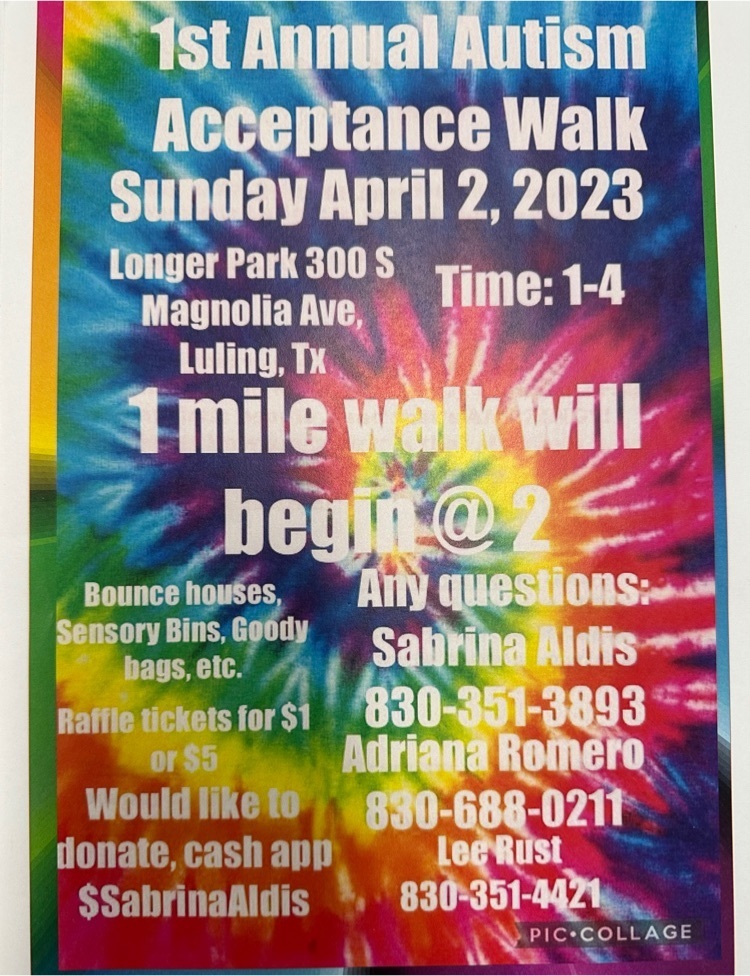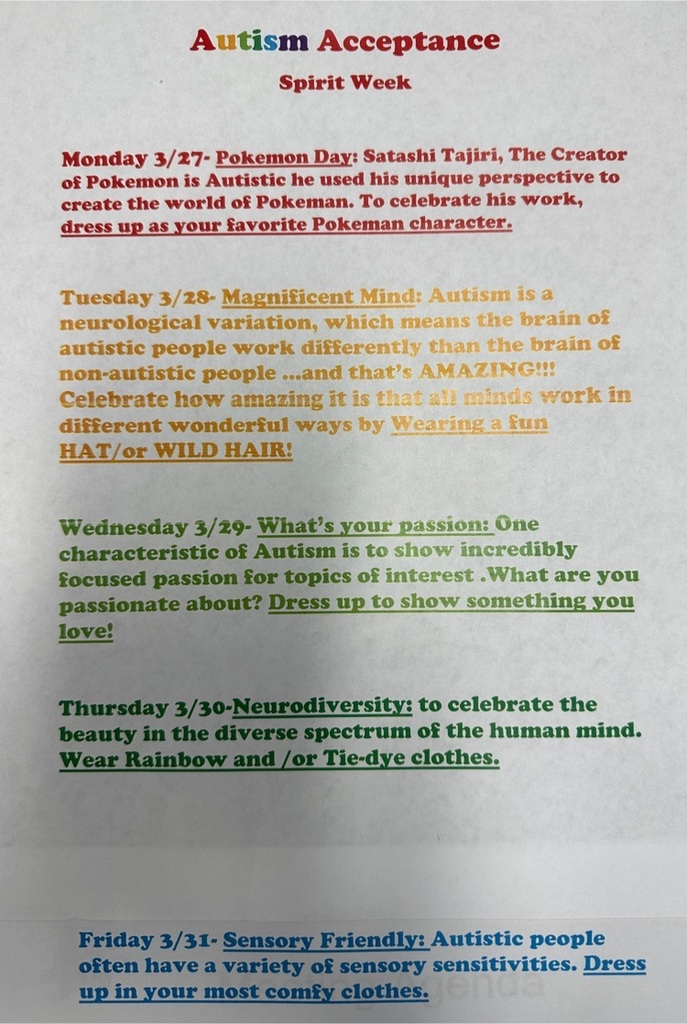 ATTENTION Prom Attendees! Here are two opportunities to gain access to prom dresses and accessories as well as suits!!! Details for this Lockhart and Prairie Lea events are in the flyers below.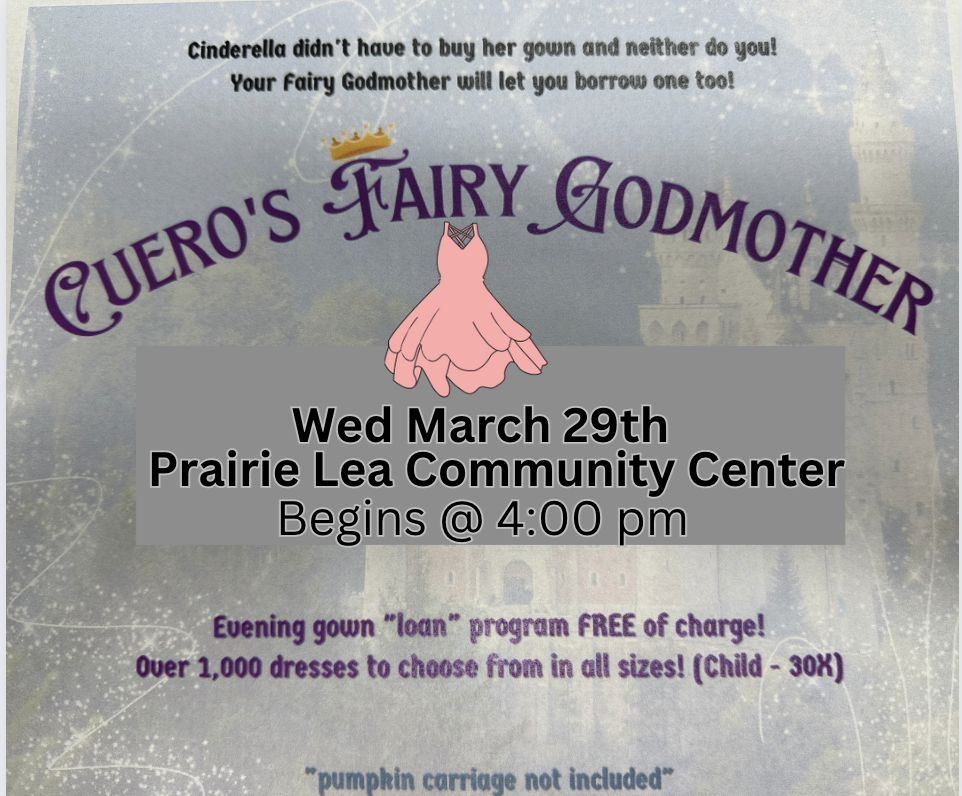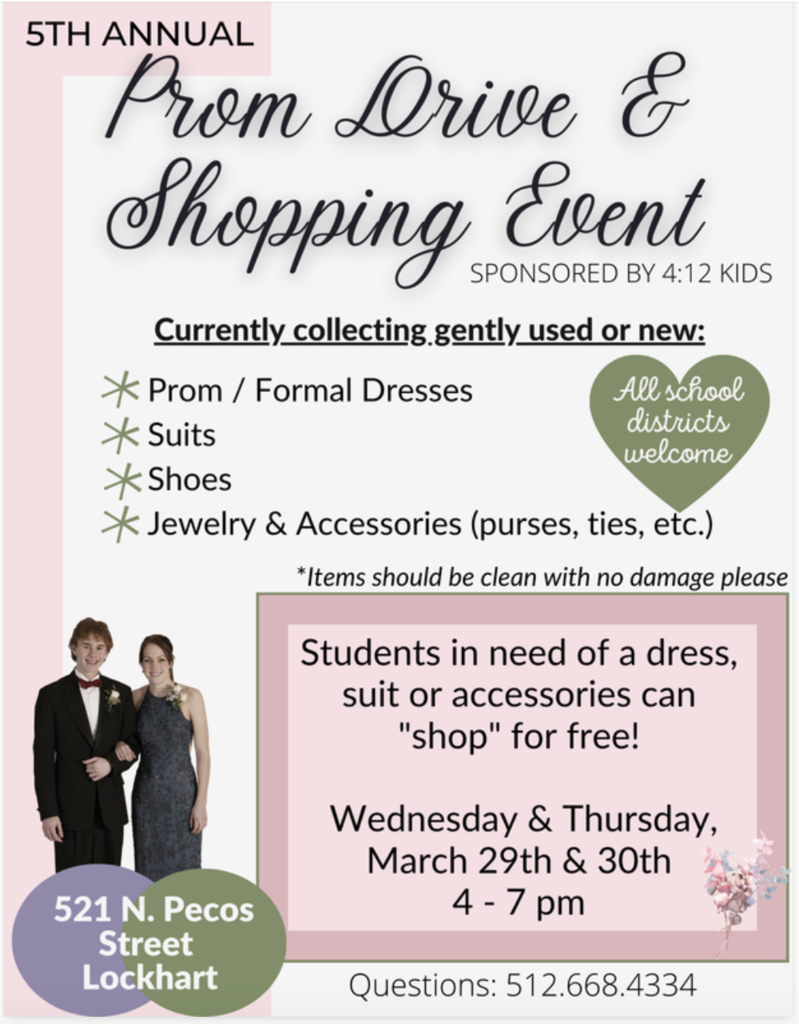 Baseball Game Moved To Wed At 5:30 At Home.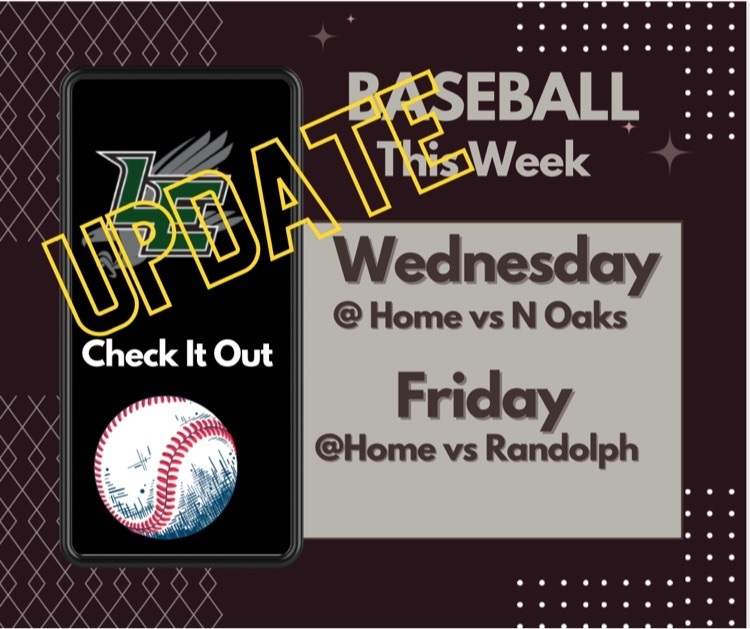 Tuesday Softball Game Cancelled Due To Weather In Valor.

LISD continues to be proactive in focusing on students' safety by providing a safe environment.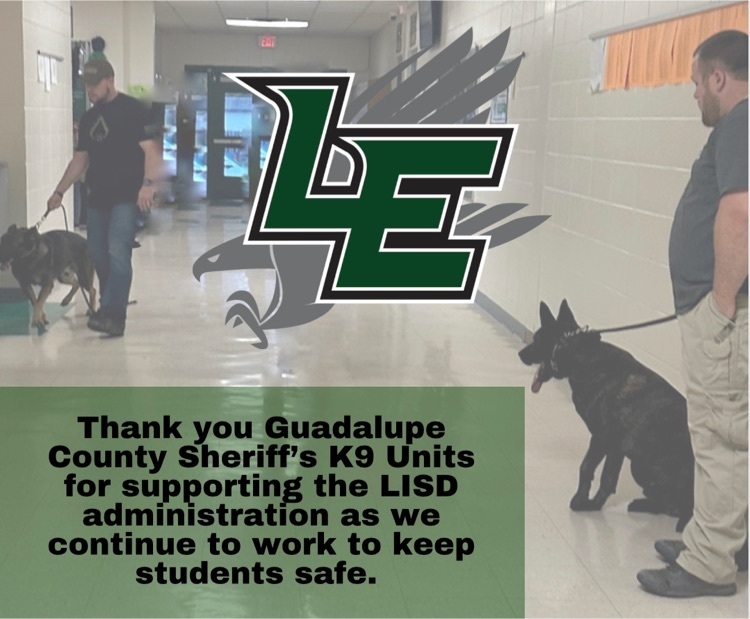 At 10am on 3/21/23, Luling High School was placed on a HOLD. (Remain in locked rooms and carry on business as usual) There was no threat. This was an opportunity to go into a HOLD in a controlled condition. Thank you. Update: HOLD ended at 10:40.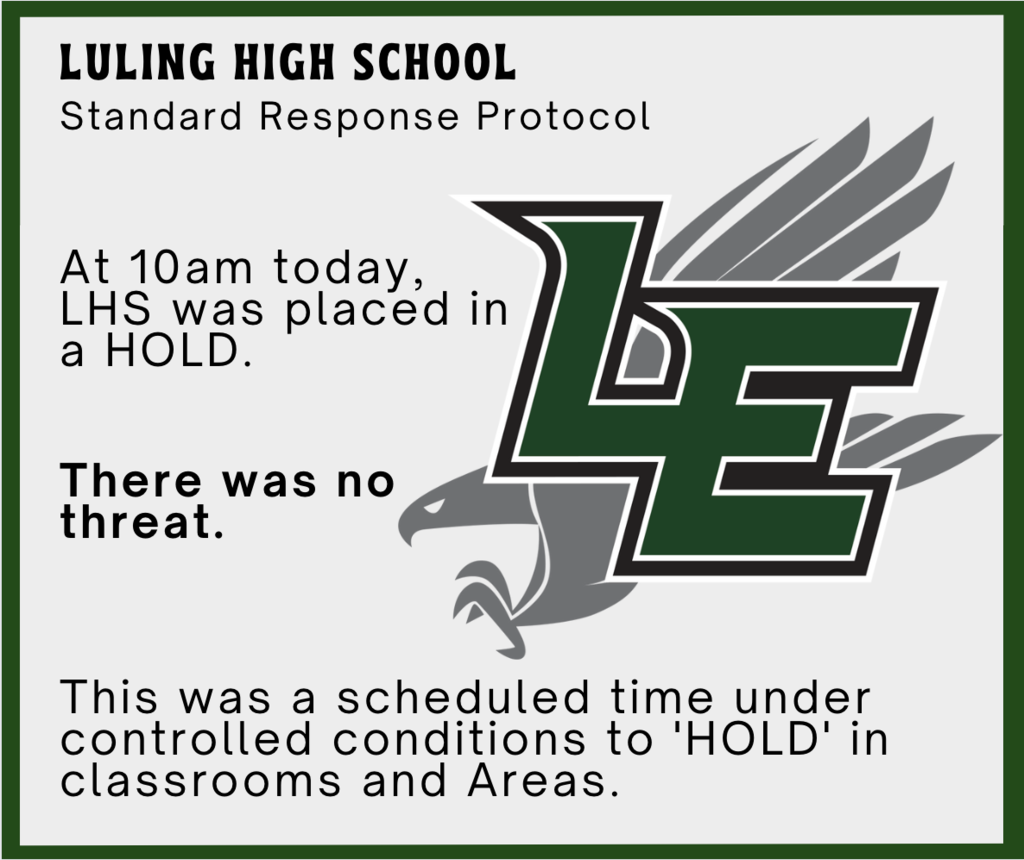 LHS Track This Week.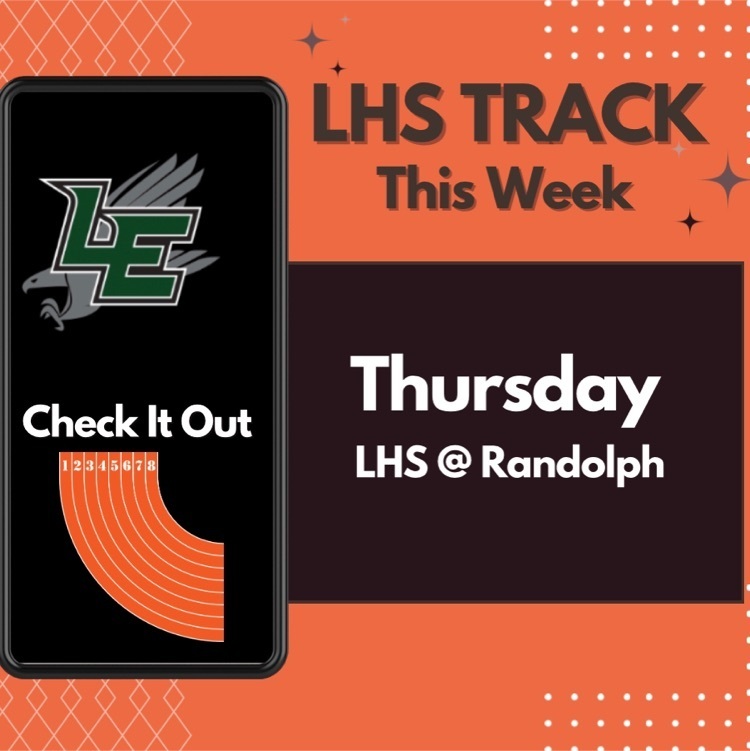 Golf and Tennis This Week.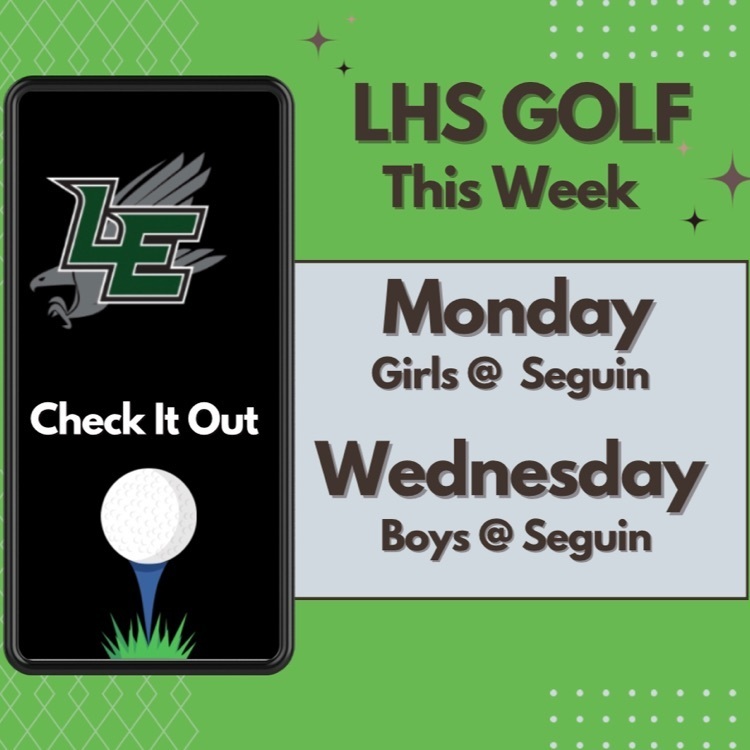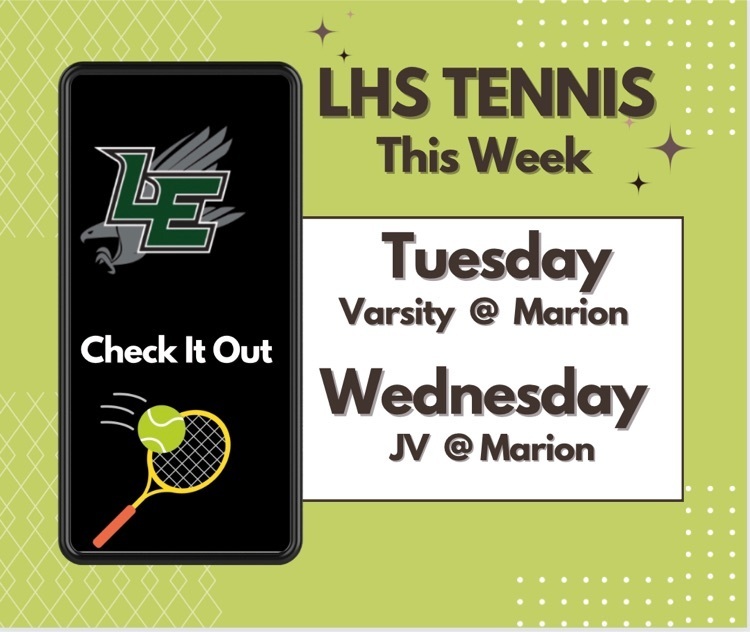 Baseball This Week. Home Game Tickets: /lulingisd.hometownticketing.com/embed/all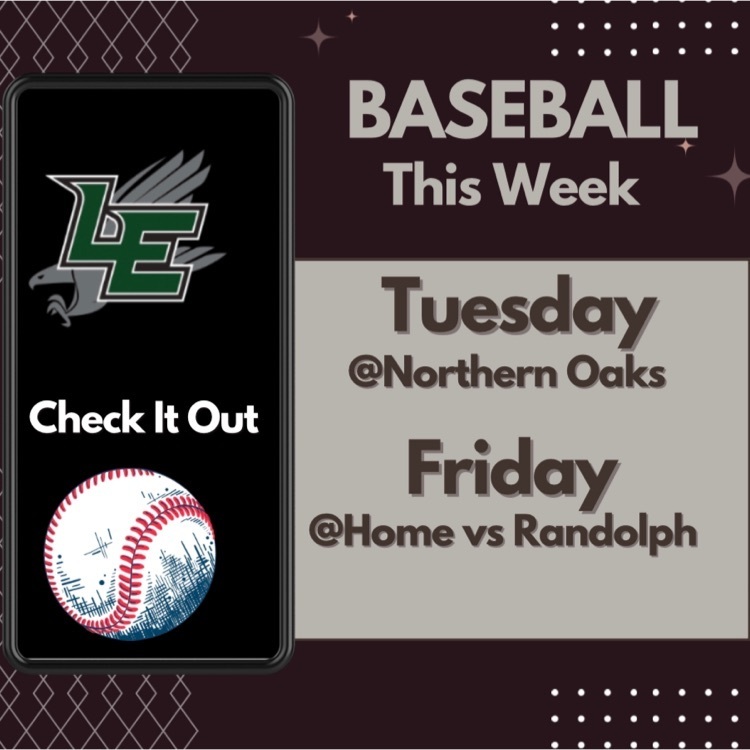 Softball This Week. Home Game Tickets: /lulingisd.hometownticketing.com/embed/all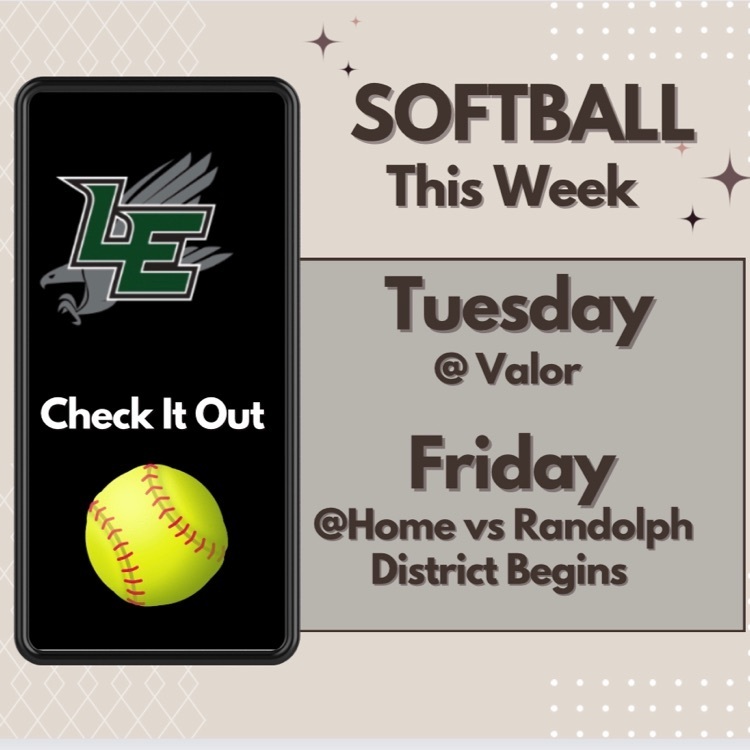 Lady Eagles Softball Schedule This Week: Tues @ Valor and Fri @ Home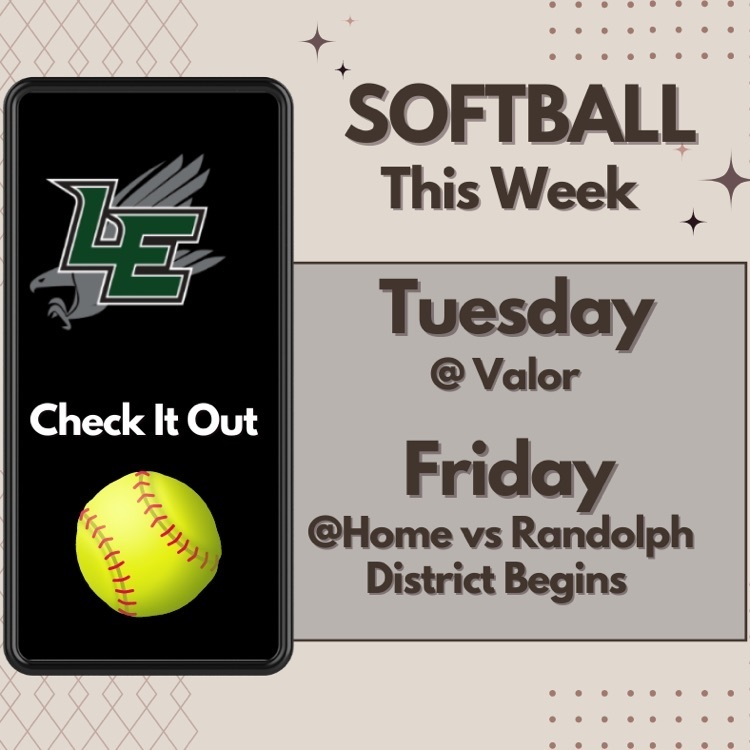 See you on Monday!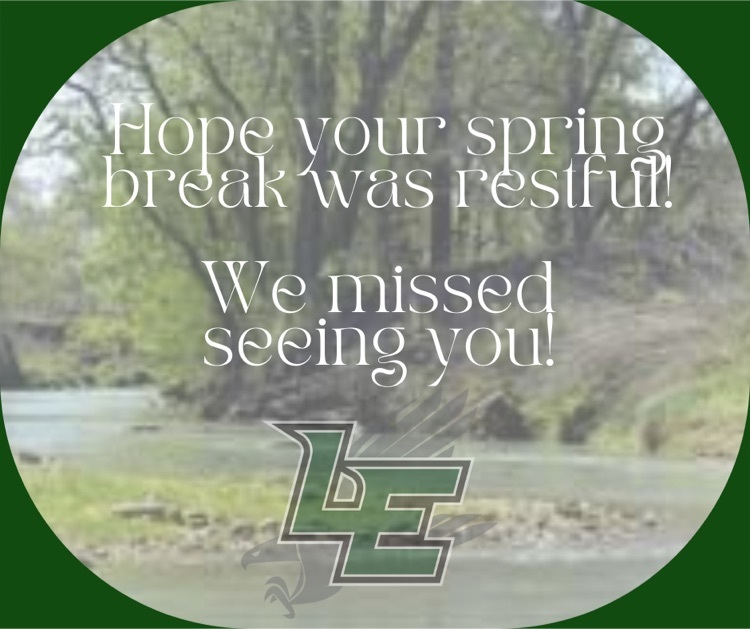 CALDWELL COUNTY FOOD BANK ASSISTANCE 512-376-6661 Qualifications: *SNAP (food stamps),(TANF), Free or reduced lunch program, (SSI), or Medicaid, you automatically qualify. *TEFAP/USDA Income Eligibility *CRISIS SITUATION: (job or housing loss/medical) 6 month certification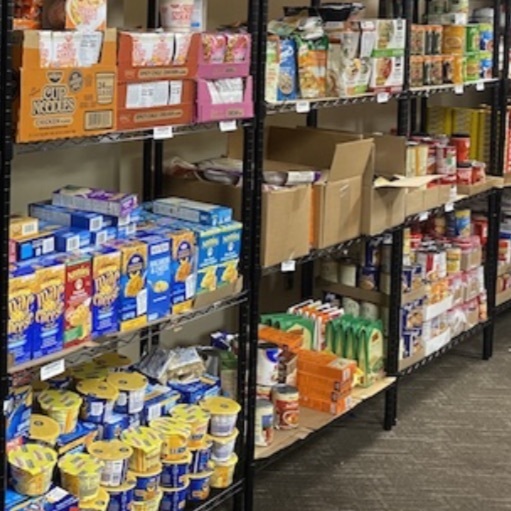 Powerlifting Ladies Perform Well At State!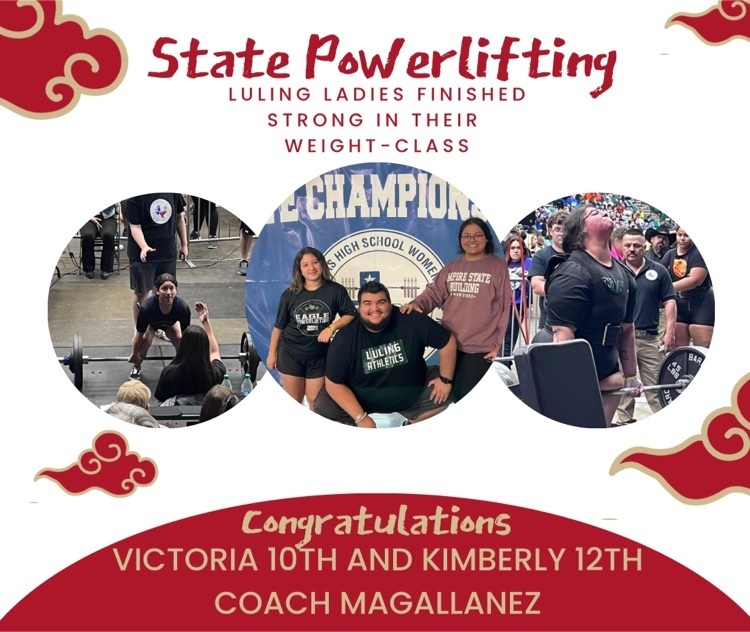 CONGRATULATIONS. Second place 🥈 in Regionals! Treyden Scott (Chop) is headed to STATE! PR in bench and in total weight lifted! It's a GREAT day to be an Eagle! Coach Mags is the coach.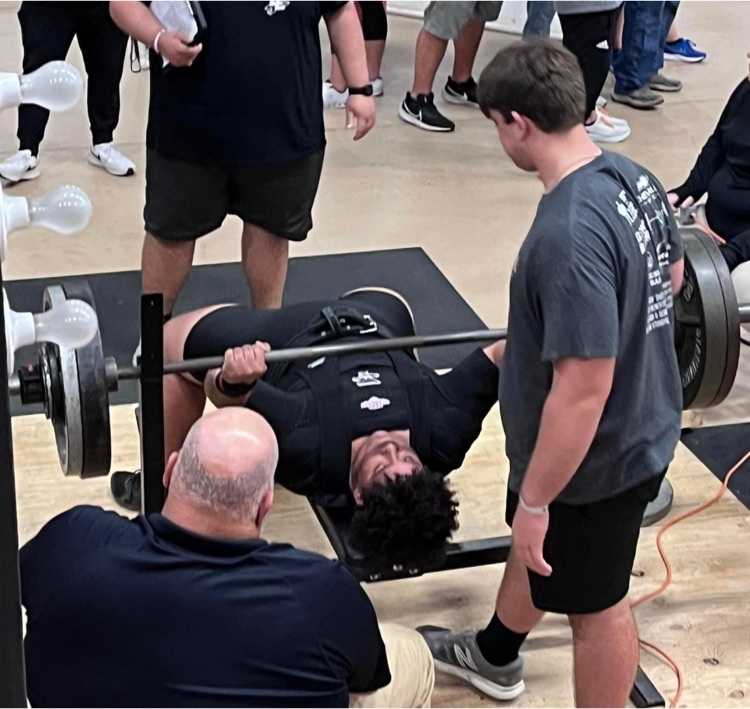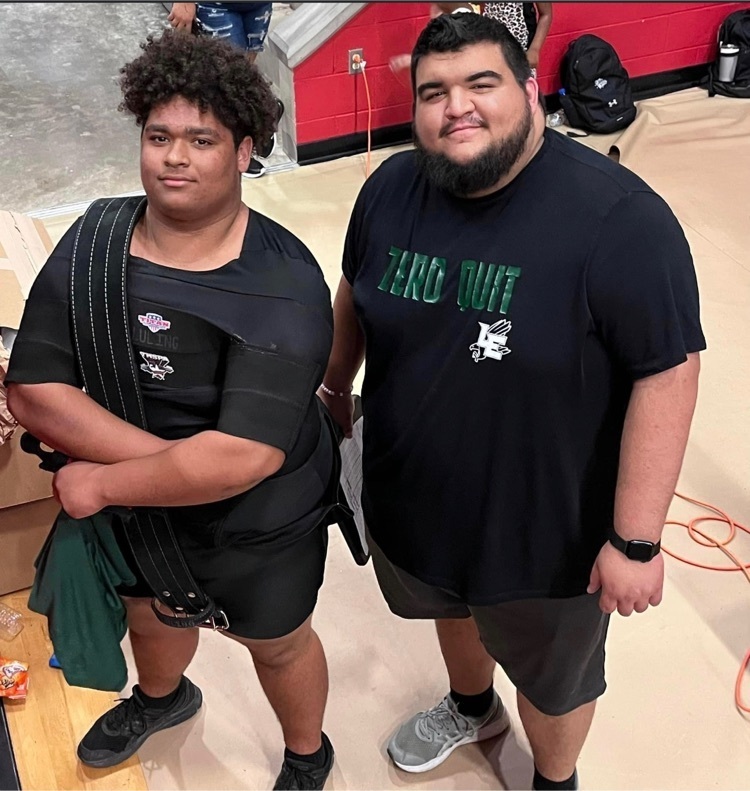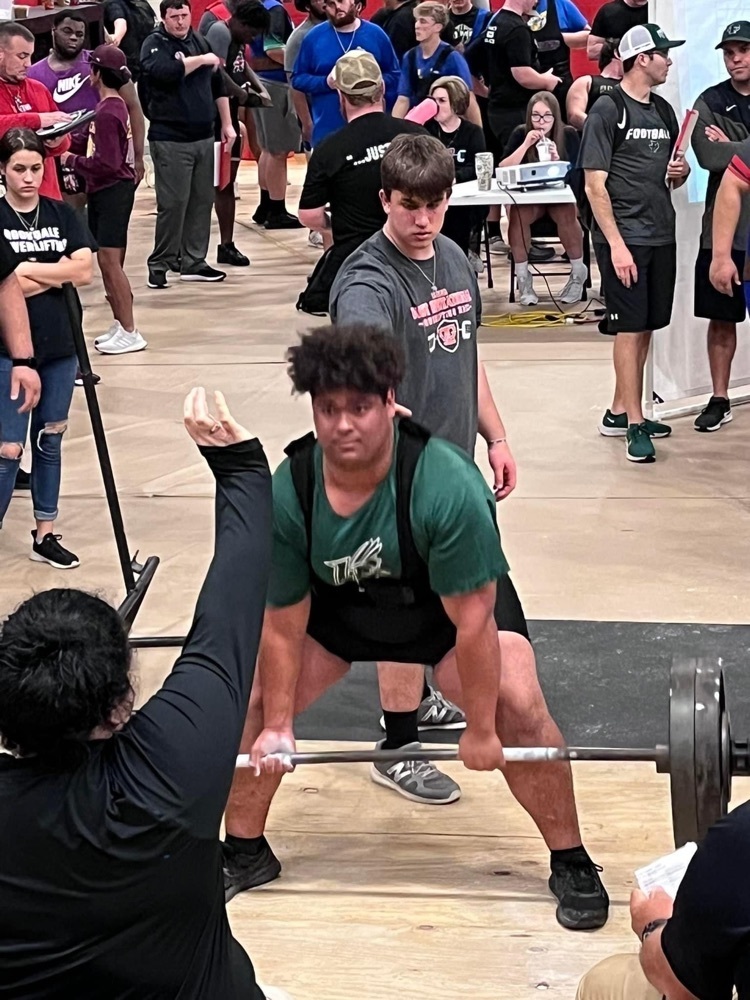 Congrats to Chris Cole and Cecilio Lara for taking 2nd in boys doubles, Natalie Sanchez and Ileana Rondon for taking 3rd in girls doubles, and to Jadelynn Lloyd for taking 3rd in girls singles at the San Marcos meet!